Evergreen Systems CEO Don Casson to Lead Two Sessions at Knowledge 2020
Join Evergreen CEO Don Casson on Tuesday, June 2 and learn how to quickly uncover savings using the ServiceNow® Software Asset Management (SAM) application. Build your agenda now at Knowledge 2020 - The Digital Event Experience and include session BRE3994!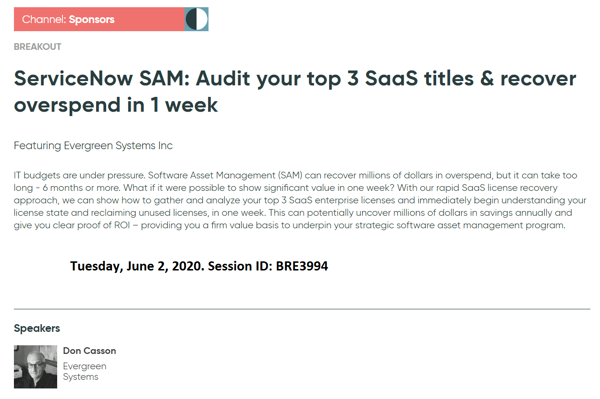 In a second session, Don will review the Evergreen Instance Analyzer for ServiceNow: a FREE scoped app available on the ServiceNow Store. Add session THS3992 for a quick 20 minute overview of this powerful tool.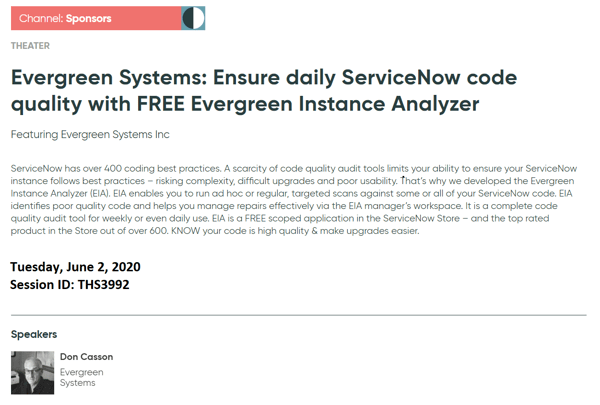 EVERGREEN SYSTEMS is a US based IT consulting firm and a ServiceNow Elite Partner, operating across the ServiceNow portfolio. We have delivered over 4,000 service management engagements, with a customer sat score of 9.5. A certified app developer for the ServiceNow Store since it began, we have one of the top rated products in the Store, out of 690 apps – our FREE Evergreen Instance Analyzer.