The rapid emergence of customer-centric service management thinking, supported by advanced workflow technologies is enabling forward thinking organizations to literally change how they do their work. They are quickly moving from stifled silos of interaction to real time, collaborative workspaces, with the power to simplify, automate or even eliminate much of IT's work as it exists today.
This can free highly skilled resources from repetitive, low-value work to be proactive again, to work on the true mission of IT – to power the business. Evergreen's ability to map effective best practices and processes directly and efficiently into today's leading workflow technologies make us unique in our industry.
We solve key challenges in the most simple and direct ways possible. We do this by understanding the organization's abilities, defining the correct strategy, aligning roles and responsibilities, streamlining and simplifying policy and processes, then enabling and automating the solution through effective technology.
Evergreen's Plan / Analyze / Pilot Engagement Approach
Projects that cross multiple organization areas/silos of IT are much harder than ones in a single silo or area. A team of the key constituents from these areas must work together to create a successful, durable solution.
The gap between where you are today and where you want to go can seem almost insurmountable. Further, the team members can have dramatically different views of what success means, ways of doing things and even ways of communicating.
Evergreen recognizes that the team must come to a common understanding and work together in an evolving way over time, to reach a successful outcome.
Our Plan / Analyze / Pilot Engagement approach was designed for this. Through a series of analyses and workshops an understanding of current state, desired future state and the gap between the two is developed and documented. At the same time, other workshops "lead" the team in understanding core principles, creating consistent language, and understanding and clarifying essential roles and responsibilities. Building upon this, a multi-phase strategy & roadmap is developed, refined and documented; to take us from current state to desired future state.
Then, to put the learning and practices in action as a team, and refine and cement them, we often tackle one basic challenge area – going from policy to process to technology - in the form of a working pilot. Alternatively, if the team is ready, rather than pilot we can go directly to Phase 1 of the project.
Given our depth of experience, methodology and tools, we can deliver these types of engagements very cost-effectively, usually within two to six weeks. Unlike traditional consulting planning engagements, Evergreen's Plan/Analyze/Pilot is prescriptive, direct and actionable – tightly linking policy, process and technology.
Evergreen Plan, Analyze and Pilot Engagement Benefits
Save time – Evergreen's approach delivers a complete program design – a firm foundation for you to build upon, within two to six weeks.
Get clarity – Your whole team will understand where you are, where you are going and how you will get there.
Align strategically – We identify and link program outcomes with strategic business and IT objectives – ensuring a higher degree of executive support.
Unify your team – In a few short weeks, our teams together craft a compelling future-state vision, a clear understanding of current state and a common view of the steps to take to close the gap between the two.
Focus on business value – Our process identifies potential strategic and economic improvement opportunities phase by phase.
Have a powerful "future-state" vision –Through use of a pilot (if appropriate), our approach combines a compelling future-state technology vision you can demonstrate with the necessary alignment of people, process and policy.
Lower risk with a proven program approach – Evergreen brings a rich methodology and deep experience to minimize poor decision making and unnecessary waste of time and resources.
Apply new, best practices naturally – Our methodology already incorporates service management best practices, and we then refine it to include only those that have value in your business.
Understand what needs to be done – This engagement will CLEARLY identify your gap and provide a logical, phased roadmap for closing it and reaching your desired future state.
Get expertise and leadership you can trust – Every Evergreen consultant is fully certified with seven or more years of subject matter expertise
We invite you to learn more about our approach. As an example, check out our Service Portal & Catalog Plan / Analyze Assessment & Roadmap (delivered in a few weeks!)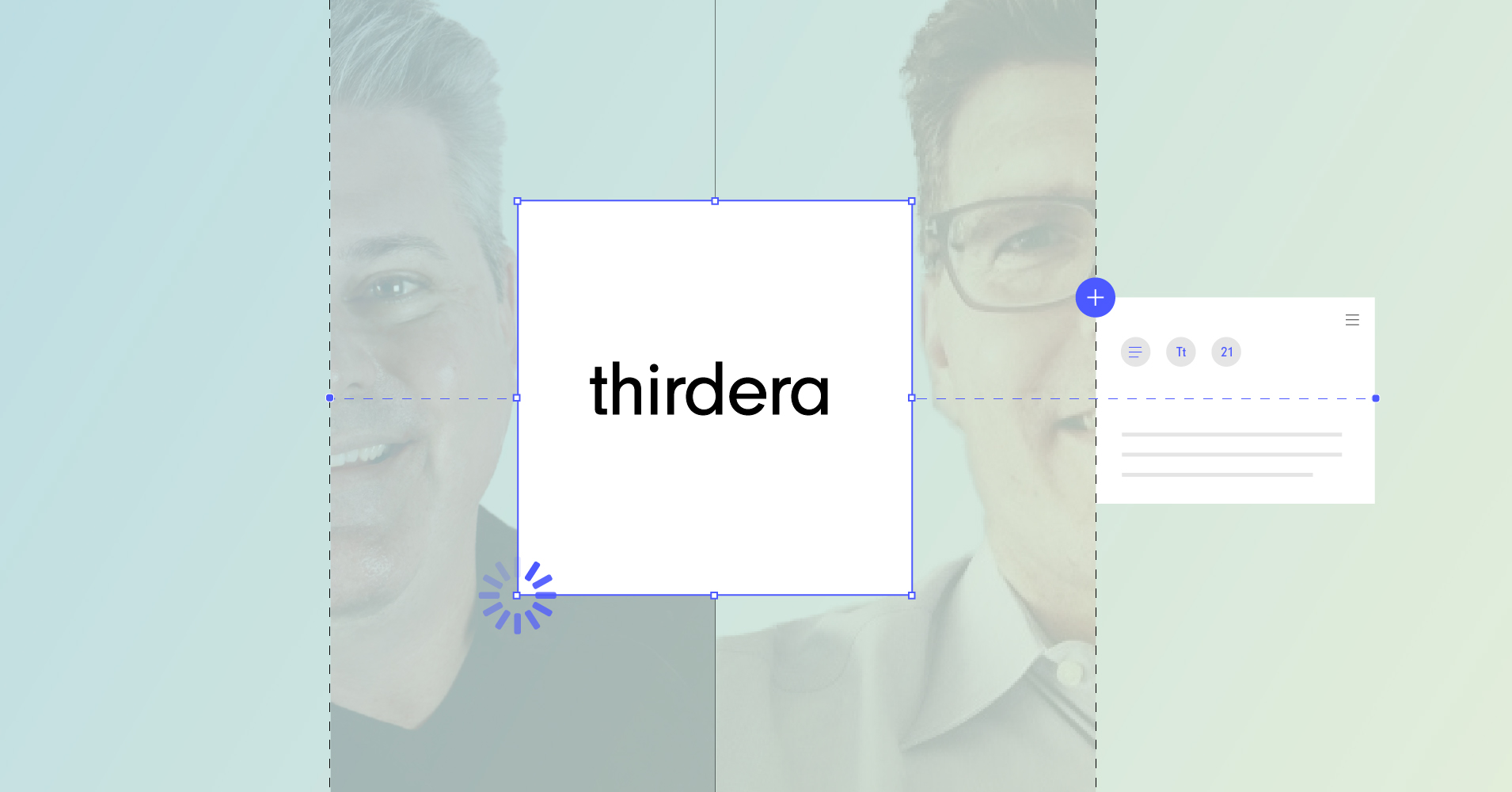 Newly Merged ServiceNow Integrator to be Rebranded as Thirdera, Names New CEO and Chairman The...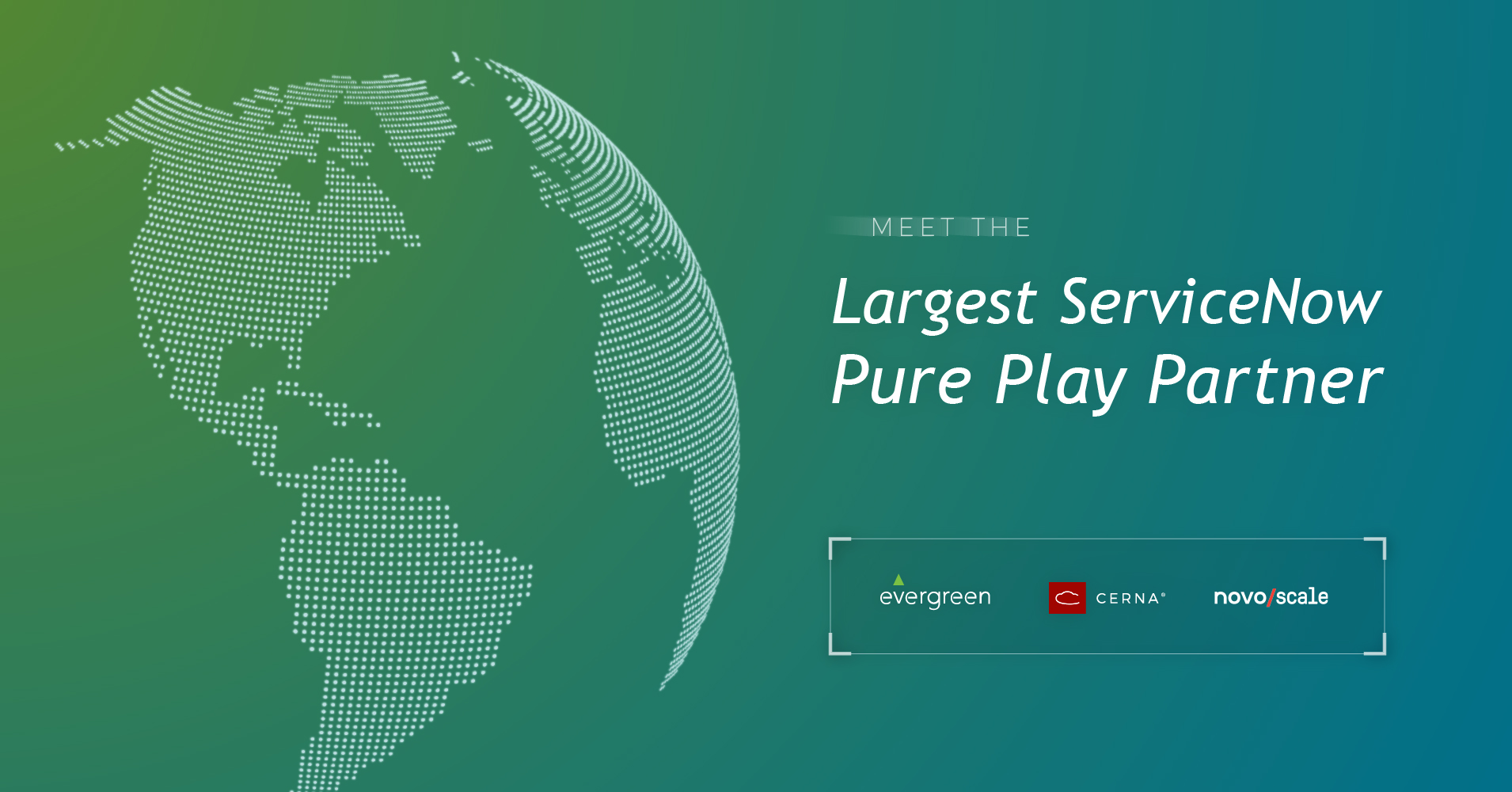 BACKED BY SUNSTONE PARTNERS, EVERGREEN SYSTEMS, CERNA SOLUTIONS AND NOVO/SCALE COME TOGETHER AS...