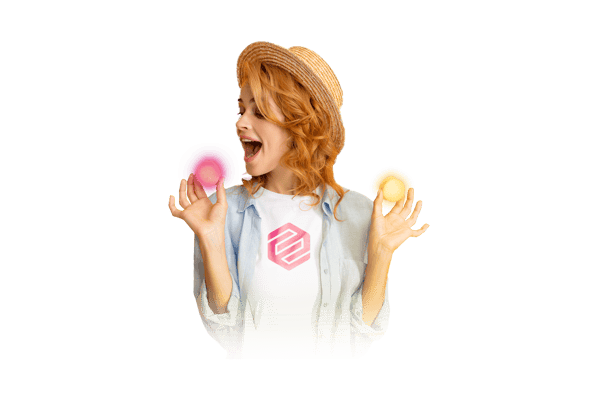 Thirdera Cookie Policy
This website uses cookies.
A cookie is a small text file that is downloaded to your computer that gives you a more personalised experience when using our website. They are not harmful and are not used to identify you personally.
For example, a cookie can record certain information about a visitor to a website to tailor their options for when they next visit.
Most internet browsers will allow you to turn off cookies if you wish, you should refer to the Help guide of your browser to learn how to do this. But please remember that disabling or blocking cookies may impact your ability to use websites and the services that they offer.
Some tools you may find useful for working with cookies:
To learn more about cookies:
Cookies we use
Necessary Cookies

These help to make a website usable by enabling basic functions like page navigation and access to secure areas of the website. The website cannot function properly without these cookies:
| | | | | |
| --- | --- | --- | --- | --- |
| Cookie Name | Provider | Purpose | Type | Expiry |
| _cf_bm | hubspot.com | This cookie is used to distinguish between humans and bots. This is beneficial for the website, in order to make valid reports on the use of their website. | HTTP | 1 day |
| _cfruid | thirdera.com | This cookie is part of the services provided by Cloudfare - Including load-balancing, deliverance of website content and serving DNS connections for website operators. | HTTP | Session |
| embed/v3/counters.gif | perf.hsforms.com | Used to implement forms on the website. | Pixel | Session |
| test_cookie | doubleclick.net | Used to check if the user's browser supports cookies. | HTTP | 1 day |
Statistics Cookies

These help a website owner to understand how visitors interact with their website by collecting and reporting information anonymously:
| | | | | |
| --- | --- | --- | --- | --- |
| Cookie Name | Provider | Purpose | Type | Expiry |
| _ga | thidera.com | Registers a unique ID that is used to generate statistical data on how the visitor uses the website. | HTTP | 2 years |
| _ga_# | thidera.com | Used by Google Analytics to collect data on the number of times a user has visited the website as well as dates for the first and most recent visit. | HTTP | 2 years |
| _hjAbsoluteSessionInProgress | thidera.com | This cookie can be used to count how many times a website has been visited by different visitors - this is done by assigning the visitor an ID, so the visitor does not get registered twice. | HTTP | 1 day |
| _hjFirstSeen | thidera.com | This cookie is used to determine if the visitor has visited the website before, or if it is a new visitor to the website. | HTTP | 1 day |
| _hjIncludedInPageviewSample | thidera.com | Used to detect whether the user navigation and interactions are included in the website's data analytics. | HTTP | 1 day |
| _hjIncludedInSessionSample | thidera.com | Registers data on visitors' website behaviour. This is used for internal analysis and website optimization. | HTTP | 1 day |
| _hjRecordingLastActivity | thidera.com | Sets a unique ID for the session. This allows the website to obtain data on visitor behaviour for statistical purposes. | HTML | Session |
| _hjSession_# | thidera.com | Collects statistics on the visitor's visits to the website, such as the number of visits, average time spent on the website and what pages have been read. | HTTP | 1 day |
| _hjSessionUser_# | thidera.com | Collects statistics on the visitor's visits to the website, such as the number of visits, average time spent on the website and what pages have been read. | HTTP | 1 year |
| _hjTLDTest | thidera.com | Registers statistical data on users' behaviour on the website. Used for internal analytics by the website operator. | HTTP | Session |
| hjViewportId | thidera.com | Sets a unique ID for the session. This allows the website to obtain data on visitor behavior for statistical purposes. | HTML | Session |
Marketing Cookies

These are used to track visitors to a website with the intention of displaying advertisements that are relevant to the user, these may include cookies set and collected by our third-party advertisers or providers:
| | | | | |
| --- | --- | --- | --- | --- |
| Cookie Name | Provider | Purpose | Type | Expiry |
| _ptq.gif | hubspot.com | Sends data to the marketing platform HubSpot about the visitor's device and behaviour. Tracks the visitor across devices and marketing channels. | Pixel | Session |
| _gcl_au | thirdera.com | Used by Google AdSense for experimenting with advertisement efficiency across websites using their service. | HTTP | 3 months |
| _hjRecordingEnabled | thirdera.com | This cookie is used to identify the visitor and optimize ad-relevance by collecting visitor data from multiple websites - this exchange of visitor data is normally provided by a third-party data center or ad-exchange. | HTML | Session |
| IDE | doubleclick.net | Used by Google DoubleClick to register and report the website user's actions after viewing or clicking one of the advertiser's ads with the purpose of measuring the efficacy of an ad and presenting targeted ads to the user. | HTTP | 1 year |
| pagead/1p-user-list/# | google.com | Tracks if the user has shown interest in specific products or events across multiple websites and detects how the user navigates between sites. This is used for measurement of advertisement efforts and facilitates payment of referral fees between websites. | Pixel | Session |