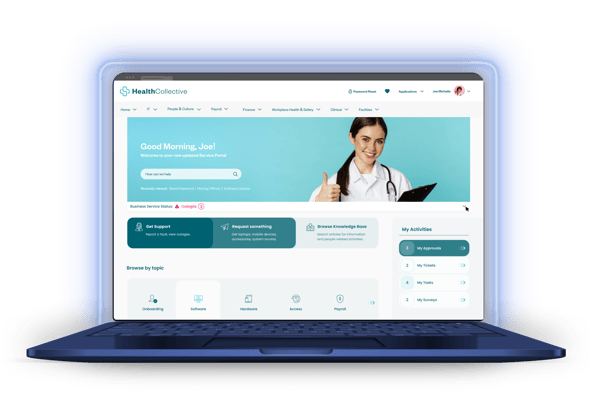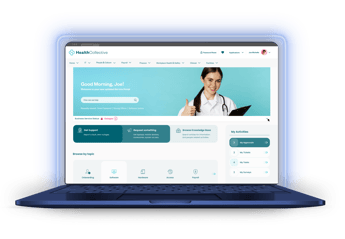 Thirdera Blueprint
Employee Center Migration
Streamline service delivery with a unified ServiceNow portal experience that empowers your employees with self-service capabilities.
It's the perfect time to make the switch to Employee Center and experience its many benefits. With over 100+ elevated user experiences we will quickly and efficiently guide you to get the best out-of-the-box experience or help you enhance it. We are your partner for continuous Employee Experience success.
Best Practice Strategy
Using the methods and resources from our best-practice migration strategy, we can ensure a highly efficient transition in as little as eight weeks*.
Discover through a highly tailored workshop plan

Design efficiently using our portal branding accelerator

Building is easy with our ServiceNow best practice story package

Governance employs an evidence-based approach




Taxonomy providing a tailored setup to give you a head start

Go-Live with a proven strategy for maximum adoption
*The timeline depends on various factors, we will make sure during a pre project workshop that we create a plan that fits right in with your agenda
Modern Portal Experience
Employee Center provides your end users with a modern service portal experience. After transitioning, you can fully utilise the latest features and are future-proof for upcoming releases.
Smooth and Quick Transition
We will help you through the Employee Center migration. With our expertise and experience we can guide you through every step of the way and ensure a smooth and quick transition.
Additional Support
Need more resources on your internal team to ensure the portal is built in the best way possible? Our Thrive Managed Services program focuses on strategic initiatives to accelerate adoption, platform ROI, and future growth.
Discover
2 WEEKS
Let's start off and discover together. This will be used to streamline our focus to ensure we reach the finish line for the migration plan
Design
2 WEEKS
Trust us in creating an effective and beautiful UX & UI design
Build
2 WEEKS
Depending on your needs we will help build or support your team
Test
2 WEEKS
It is important to test our work for continuously improvement in order to deliver a perfectly tailored product to you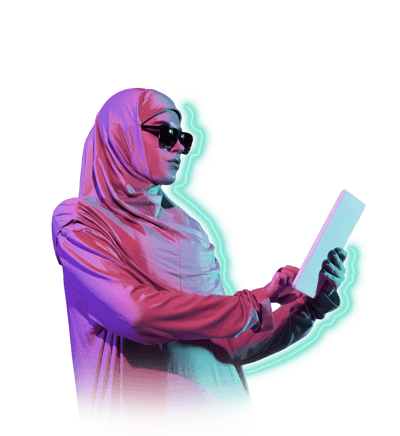 Our Specialists
For the EC migration plan we will need the following experts, but we are also open to add any other resources.
UX / UI Designer
Analyse requirements from end user to stakeholder. Tailor the best practise strategy to the need of the customer and deliver the perfect package for the development team.
Senior Technical Consultant
Support the Designer in advising the OOB Service Now capabilities and best practises. The TC will also be responsible for delivering the package of greatly refined stories.
Project Scope
Starting of with a reversed demo and a Listen & Discover workshop helps to get a good view on what the customer is already using, feeling and thinking. This helps to know for who we are designing the portal for and how they are feeling and thinking about the current version. Which components can we reuse and which can be removed immediately?
Conduct reversed demo with an end user(s)

Listen & Discover workshop with the stakeholders

Create a package of stories for development

Implement according to brand styling and addition requirements

Test the implementation with the stakeholders and/or end users
Outcomes
After completing the design phase, we will be ready to implement the recommended designs by following a package with clear stories and designed components.
User Experience
With our best UX Designers one of our end goal is to provide the best UX designs
Future Proof
Based on Service Now Best Practice we can ensure you a future proof solution. Don't fall behind and utilise the newest Out of the Box product and functionalities
Mature Portal
The certainty of a well developed Employee Center portal for your employees