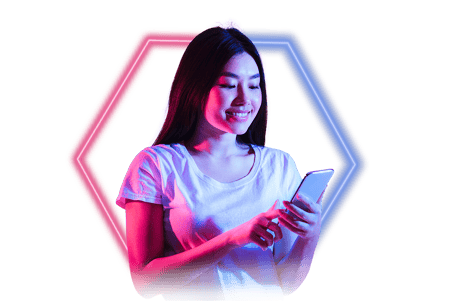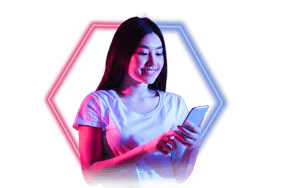 Remove the limitations of traditional service portals
Legacy service portals plague organisations with fragmented experiences that hamper optimisation. Employees struggle to find information or accomplish tasks as they navigate disconnected systems, siloed data, and dated interfaces. Outdated resources lead to further frustration. Ultimately, user engagement falters resulting in poor productivity, efficiency, and satisfaction across the business.​
Meet Elevate UX
Elevate UX empowers organisations to not only enhance internal communication but also transform the user experience into a strategic advantage. Pairing ServiceNow Employee Center Pro with Thirdera's UX expertise, this certified offering delivers a customised, people-first portal aligned with your company ethos to foster strong internal adoption and a unified, empowered workforce.
Features of Elevate UX include:

Design-Centric Principles

People-First Approach

Personalised Experiences

OCM Enabled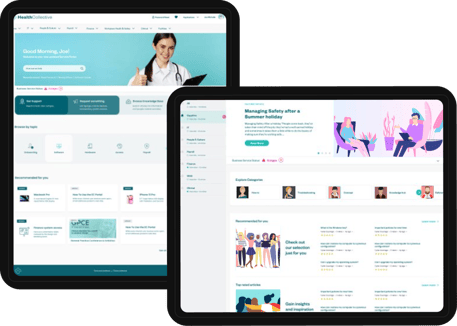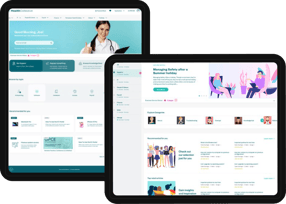 High performance meets human-centered design
Elevate UX uses the power of ServiceNow Employee Center Pro to create a service experience unique to you company brand and needs.
By centralising information access and personalising portal components, Elevate UX maximises self-service potential while optimising business outcomes via elevated productivity, increased portal adoption, and reduced operational costs.
Outcomes

Elevated satisfaction
Enhance satisfaction by delivering personalised updates and enabling rapid information retrieval

Reduced costs
By streamlining workflows and resources into one portal, the dependency on costly IT support is reduced

Improved efficiency
Self-service enablement reduces operational inefficiencies by eliminating manual processes and fragmented experiences