ServiceNow Guide: 6 Steps to HR Adoption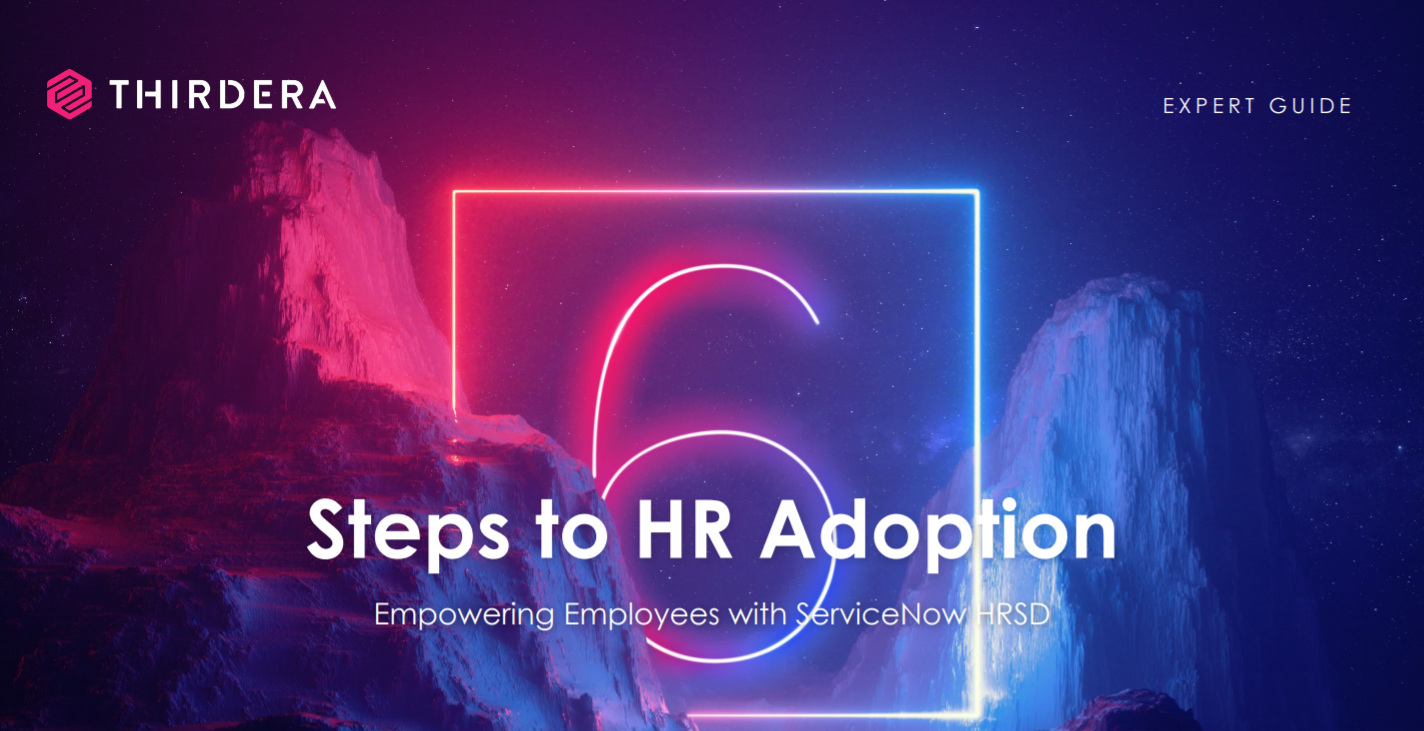 Is your team struggling to improve HR adoption and automate employee workflows? Still using manual legacy systems, emails, and spreadsheets to track and analyze HR activities and performance?
Read this ServiceNow HR guide created by Thirdera experts and learn how to get in the right mindset and prepare your team for a successful HR adoption.
Thank you! Get ready for your download!